April 19, 2021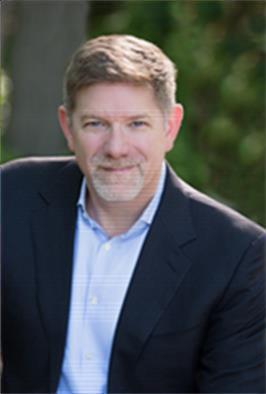 Today, it seems like every automotive OEM and Tier 1 supplier wants to be the next great software company. They extol the many virtues of Silicon Valley, its seemingly endless supply of creativity, speed to market, collaboration, fail-fast mentality, and competitive nature.
As vehicles become more sophisticated, software becomes the critical component that drives (pun intended) all aspects of the automobile forward. Today's vehicles have advanced safety and interconnectivity features that were not even dreamed of back at the dawn of the industry, let alone 30 years ago. And it seems as if the magic for these wonders can only be found in tech companies. Especially those in Silicon Valley.
In a Forbes article written by Murray Newlands in 2016, he quotes then Daimler CEO Dieter Zetsche's description of the Silicon Valley mindset as "Speed, competence, acceptance of failure, these are all things that are extremely strong there. It strengthens our conviction for the need to change." He was correct in his assessment. My work in the tech and auto industries over the past 30 years has given me keen insight into both worlds.
Here's the problem. Five years after Zetsche's pronouncement, the legacy auto OEMs and Tier 1 suppliers have simply not changed quickly enough. Clearly it is not as easy as just deciding to change your mindset. If it was, auto OEM and Tier 1 suppliers wouldn't continue to struggle folding in acquisitions, maintaining and understanding Silicon Valley partnerships, or recruiting top tech and tech-auto talent into their companies.
As I read through several recent articles about the Silicon Valley mindset, I realized they were all essentially fluff pieces that highlighted the "creative," "innovative," and "collaborative" nature of the Valley. But those creative, innovative, and collaborative attributes can be found in every industry and are not unique to Silicon Valley.
What was glaringly absent in these articles was one of the most important reasons why the Valley is successful when it comes to attracting top talent…it's the chance to build wealth. To be certain, the opportunity to build wealth is what attracts and retains top talent in the Valley. To say otherwise is either a lie or ignorance of the tech mindset. Especially in Silicon Valley. I, for one, applaud a mindset that, from the start, has wealth accumulation as part of its professional/life goals. And that mindset is 180 degrees from how most legacy automotive OEMs see wealth generation for the core of their employees.
To the traditional automotive OEM, wealth generation in the form of stock options, Restricted Stock Units (RSUs), phantom stock etc., is reserved for senior executives. Not the lower echelons of the company. Entire compensation and internal equity structures are built around a mindset that rewards the top-tier executives rather than the total workforce. The same holds true for a large portion of the Tier 1 and 2 suppliers that are not software centric. Not so for tech companies.
 The Fundamental Difference…Valuation and Equity
Let's start with valuation. There is a reason why many private equity and venture capital firms call Silicon Valley home. Valuations of tech investments can be sky high. Let's look at three acquisitions that illustrate the times-revenue model used for valuation in Silicon Valley.
Google acquired Looker ($140 million in revenue) for $2.6 billion, or about 18.5 times revenue
Microsoft acquired LinkedIn ($3.6 billion in revenue) for $26 billion, or about 7.2 times revenue
Microsoft acquired GitHub ($250 million in revenue) for $7.5 billion, or an astounding 30 times revenue
I think you get the picture. You would be hard pressed to find an automotive OEM spending $2.6 billion for a Tier 1 or Tier 2 supplier that had generated $140 million in revenue.
Of course, there are exceptions such as:
GM's acquisition of Cruise Automation which has since gained more investment from GM, Honda, Microsoft and institutional investors
Ford's $500 million investment into Rivian and their commitment to put another $27 billion building out their EV offerings
Volkswagen's $19 billion expansion of their EV strategy to include upping their stake in their Chinese JV JAC Volkswagen Automotive Company to a 75% majority stake.
Even with these exceptions, it's just different between the two industries, and understanding tech valuations is the first part of understanding the tech mindset. Also, automotive companies have a difficult time fully appreciating the difference in how tech companies are structured vis-à-vis their own. Higher valuation formulas drive tech companies in a far different way than traditional automotive OEMs that use the standard EBITDA multiples.
Let's take Tesla for example. Today everyone is chasing Tesla, especially their stock price. As I write this, Tesla sits at about $713 per share. Compare that to GM at $59, Ford at 12, Daimler at $23, Fiat at $15, Volkswagen at $35 and BMW at $35 and you understand why legacy OEMs are keen to be seen as tech giants.
Tesla is seen as a Silicon Valley tech giant rather than what it is, an automotive OEM. But that perception drove the stock to incredible heights. It seems that the company's valuation is not based on strong business fundamentals such as profitability (carbon credit swaps!) and market share, but on hype and emotional trading; the promise of what will come…SpaceX!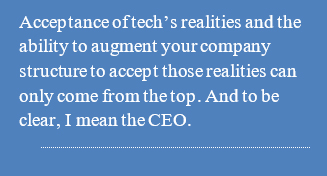 On the other hand, traditional OEMs will never be seen as tech companies no matter how hard they try. Therefore, their stock will never hit the nosebleed levels Tesla has achieved. Auto OEMs will be valued, like most other companies outside of the tech universe, as a multiple of EBITDA. Nevertheless, that doesn't mean automotive OEMs shouldn't become tech-centric businesses. Nor that tech acquisitions can't improve their overall value, both intrinsically and in the stock market. It just needs to be accomplished differently.
Widespread sharing of equity is what's unique about the tech world and Silicon Valley in general. Most tech companies offer grants and stock options to the rank-and-file employee. It is not unusual for someone just out of college to start work in junior level roles and get stock options or RSUs.
There are thousands of junior level employees in the Valley who have made significant money when they exercised their options after a liquidity event. The tech mindset expects to be rewarded with a base salary and bonus as well as some form of long-term incentive (LTI) that is market based. This is how wealth is truly generated in the tech world and why it draws so many young people to Silicon Valley despite the high cost of living. All for the chance to create wealth.
The Tech Talent You Need to Succeed is Motivated by Wealth Creation
Therein lies the dilemma for legacy automotive OEMs and Tier 1 suppliers. How do they operate and compete in an automotive world that is increasingly tech heavy when there are two completely different approaches to compensation, company valuations and wealth generation in general?
It's complicated, but legacy automotive companies must:
Understand that the compensation and valuation models used by tech companies are established, expected, and must become part of the norm for their industry
Accept that tech valuations are vastly different (often richer) than those of traditional automotive companies; and they are not going to conform to those of the automotive industry
Create corporate structures such as holding companies, JVs and spin-offs that capture the tech needed to remain relevant and differentiated, while also allowing the tech portions of their businesses to maintain their compensation and valuation models.
But understanding the valuation and compensation models is the easy part. Accepting it is another matter. If your automotive company must have a significant new technology to compete effectively because end users are demanding it and your competition is adopting it, then you must accept that the tech companies you target will cost you more to acquire. And, that the personnel that will make you successful will cost you more to hire and retain, especially among the rank and file. And finally, if you're looking to recruit senior level executives from the tech or tech-auto space, they will likely have significantly higher total cash compensation and LTI packages than their counterparts in your legacy company. But these are the realities when operating in the tech world.
Acceptance of tech's realities and the ability to augment your company structure to accept those realities can only come from the top. And to be clear, I mean the CEO. He or she must accept those realities and then find the best way to structure the organization so that it's a win-win.
That means keeping in check old ways of thinking about compensation within the overall business. To the leaders of Human Resources, it means formulating new internal equity models that represent the specific tech businesses they own or need to acquire and not those of the overall corporation. Yes, you can expect friction and pushback from traditional automotive executives when they see the high compensation packages that tech execs earn compared to their own, especially when it comes to RSUs and options. Failure to make the necessary changes, no matter how difficult they may be in the short run, will dictate how successful the company becomes moving forward.
Lastly, be open to new forms of corporate structures such as holding companies, JVs, spin-offs and/or tech licensing agreements. Areas where you can keep or develop compensation plans that mirror those in high tech.  It's important to find the ones that maximize your ability to obtain and retain the best technological advancements needed to be competitive in today's marketplace.
Remember, fundamental compensation philosophies that have been in place for 100 years are not easy to change. But recognizing the need to adapt means nothing if you don't make the hard choices about employee compensation that are demanded by today's new market realities. Taking action now may create short term pain but will make you better able to succeed in a market that will, in part, be 'driven' by top tech talent for decades to come.
The question that needs to be answered is this: How do I position my legacy automotive company to adapt itself to the fast-paced and ever-changing world of technology in order to take market share?